Bi-Fold Doors Raynes Park, London
Bi-Fold Doors: A Stunning Addition to Your Home
Bi-fold doors are a highly sophisticated and attractive double glazed door option for your home. Very popular amongst local homeowners, they make a stunning focal point that all your friends and family will be envious of. Liniar's uPVC bi-fold doors offer panoramic views outwards, whilst improving natural light and access to your garden area, while our Origin aluminium bi-folds are structurally strong and easy to customise.
Although we are based in Raynes Park, we install our door range across Wimbledon, London, Epsom, New Malden, Old Malden, Worcester Park, Fulham, Morden, Southfields, Cheam, Stoneleigh, Ewell, Earlsfield, Tooting, Clapham, Wandsworth, Putney, Roehampton, Parson Green, Merton, Surrey and across South-West London.
There are a variety of configurations available with up to seven panels opening either inwards or outwards, from left to right or vice-versa – whichever works best for your home. Coupled to slim sections which give great appearance and let in the maximum amount of natural light, our aluminium bi-folding doors offer concealed hardware to enhance its appearance further, great thermal performance and low-level thresholds for ease of access.
Flexible Configuration

Choose from 2-7 panel configurations with various fold options available, you can tailor make your bi-fold doors to suit your needs.
Unified Components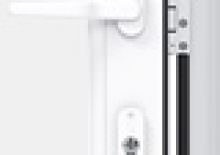 Superb hardware works beautifully with the range of energy efficient aluminium profiles that we take pride in installing.
Concealed Hardware

For a minimalist and sophisticated appearance, an in-board mounted stainless steel track is in place to conceal any hardware.
Open Up Your Space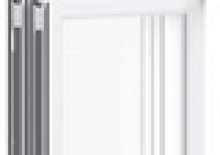 Slim outer frames guarantee that up to 90% of the aperture remains unobstructed when opened completely.
Aluminium Strength

Our beautiful aluminium bi-fold doors are strong, robust, attractive and exceptionally energy efficient.
Ultra-Low Threshold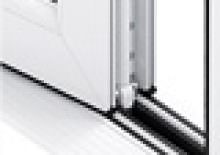 You have the option of aluminium 24mm low thresholds as well as the option of a wheelchair access ramp.

Benefits of Liniar uPVC Bi-Fold Doors
The Liniar profile is an impressive product range that is specifically built to offer thermal efficiency, a bespoke design and a long-lasting profile. These amazing products require little-to-no maintenance thanks to their weather-proof finish, and they also offer resistance to issues like damp, warping and rotting. This is backed up by the Liniar 10-year quality guarantee.
Furthermore, modern uPVC is particularly adept at trapping heat behind dedicated thermal barriers and contemporary glazing. Therefore, our bi-fold doors will keep your home warm naturally, thereby reducing your reliance on central heating throughout the winter months. This results in A+ Window Energy Ratings, and subsequently lower energy bills.
Benefits of Origin Aluminium Bi-Fold Doors
Origin bi-fold doors are a highly desirable option when you're looking to seamlessly connect your interior space with your garden area. They make a superb addition to a conservatory or orangery and offer a slim and lightweight, yet durable, aluminium frame. Our bi-folds are manufactured using the very latest technology, from advanced weather-tight seals to durable powder coatings.
The smooth running free-glide system allows for simple, long-lasting functionality. At the same time, the finger-safe gasket technology makes your new doors safe for everybody to use, even children. Accessibility is also important, and we offer no boundaries, low threshold options on demand. We're confident you'll love your Origin doors for years to come thanks to their numerous benefits.
Benefits of Smart Aluminium Bi-Fold Doors
SMART aluminium bi-fold doors are created from one of the leading aluminium systems in the UK. The sleek, slimline frames used in SMART bi-fold doors ensure your home will be flooded with natural light while their ability to open up your home is hard to match. The innovative design also boasts advanced thermal technology which ensures your home remains warm, even in the coldest of weather.
These long lasting, slim doors are also fitted with gaskets and weather brushes to eliminate water leaks and drafts. For extra peace of mind, the security of SMART bi-fold doors has been tested to meet and exceed British security standards. Therefore, you can feel safe and secure in your home, while benefiting from all that bi-fold doors have to offer.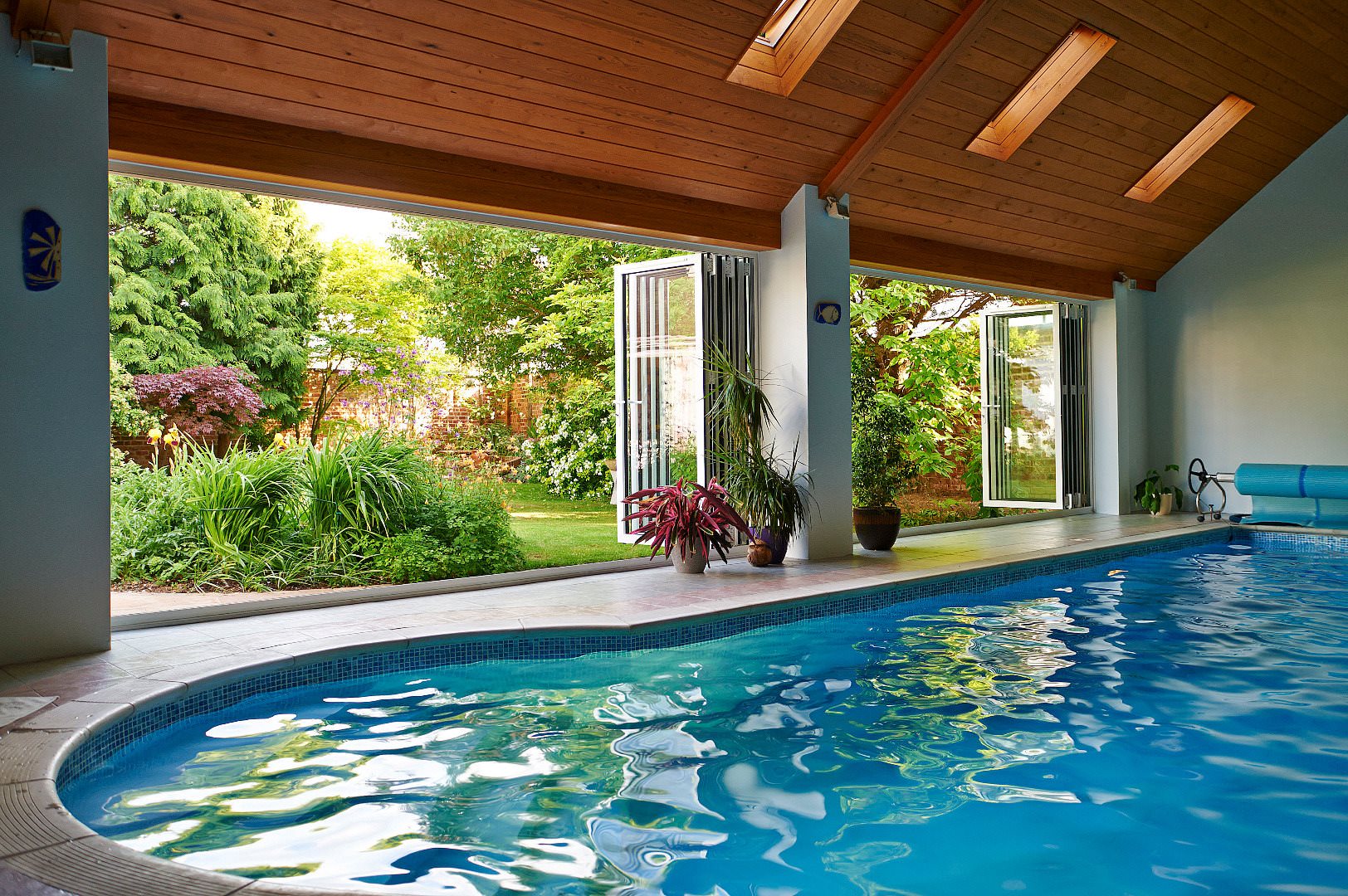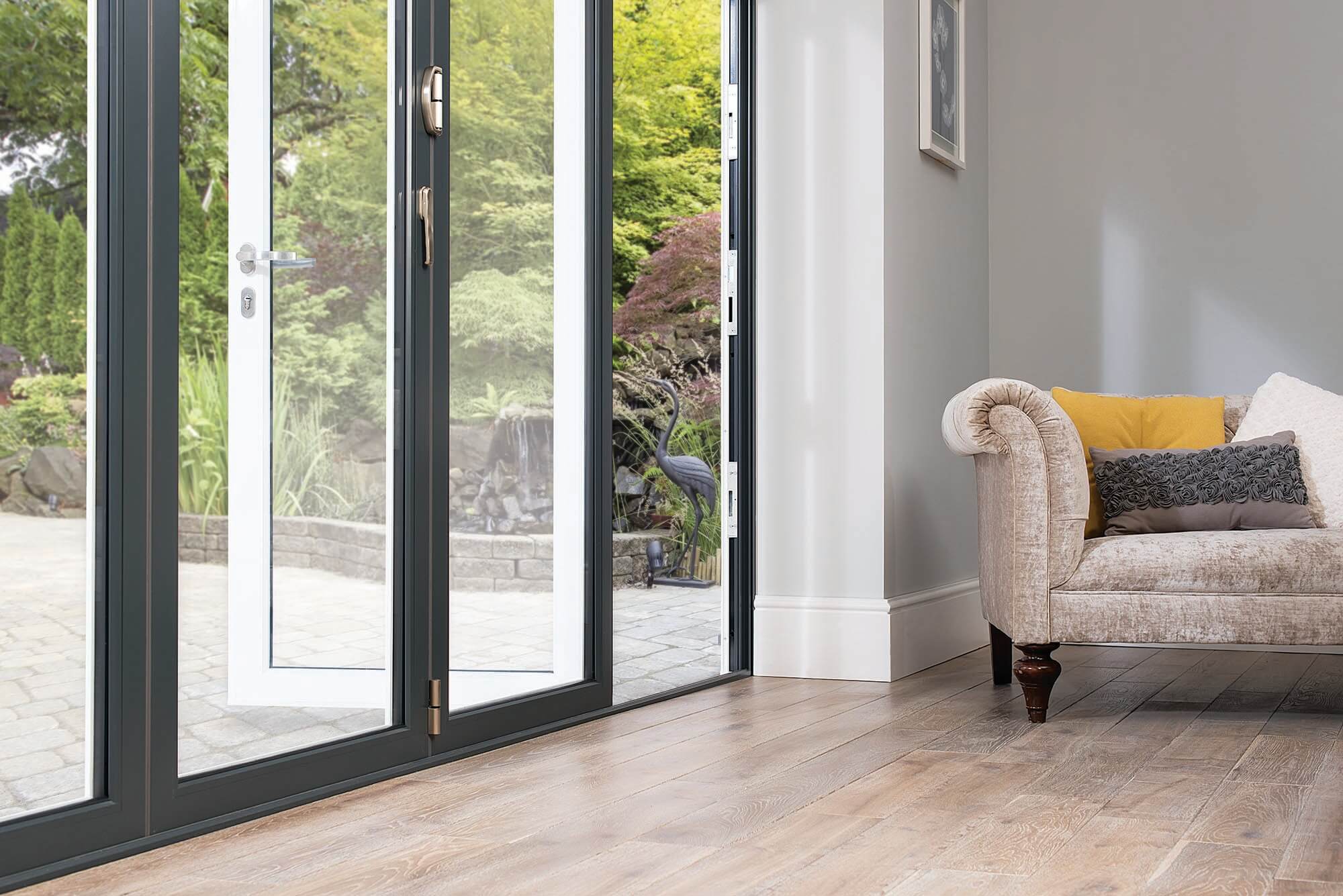 Work with Wimbledon's Accredited Installers
We bring market-leading double glazing to homes throughout Wimbledon and the surrounding areas in London. Since our inception as a smaller locally run company, we have been devoted to providing our customers with the finest bi-fold doors in the business. This dedication has been recognised by leading names in the industry.
Wimbledon Windows are a proud member of the Double Glazing Network, showing that we are one of the areas most trusted suppliers and installers of bi-fold doors. In a similar fashion, we are also a FENSA accredited company, which means that we adhere to all current UK industry regulations in order to provide the best service possible.
Bi-Fold Door Prices, Wimbledon & London
Bi-fold doors can elevate the aesthetics in your home with a beautiful and unique folding mechanism that will impress both you and visitors alike. Enjoy a premium double glazing product at a competitive price by working with Wimbledon Windows today. To get in touch with our specialists, please call us on 020 8543 1444 or feel free to email us on sales@wimbledonwindows.com.
Before you go, we also recommend trying the Wimbledon quoting engine, which is a fast and effective way to get a bespoke price on your new bi-fold doors. With just a few details we can provide you with an affordable price tailored to your exact requirements. Try it out today, and get your free, no-obligation quotation with Wimbledon Windows.