uPVC windows are supplied and installed by our team of friendly and experienced professionals. We can supply and fit uPVC windows to your Wimbledon property this winter. uPVC windows are designed to be lightweight, sturdy and kinder to the environment.
Wimbledon Windows are proud to partner up with Liniar and Yale to offer uPVC windows at affordable prices this winter. Our uPVC windows add a touch of sophistication to your property. Here at Wimbledon Windows we sell a large range of sleek and clean designs. Designs that complement your home with a desirable modern and traditional feel. Our uPVC windows look brilliant and save you money on your energy bills.
As us Brits settle in for the long winter ahead there really is no better time to purchase uPVC windows and start reaping the benefits immediately. We have programmed a free and simple to use quote generator on our website. Why not have a glance and retrieve your free no obligation quote today?

Stylish uPVC Windows
Wimbledon Windows have a variety of elegant and charming uPVC windows to choose from. Working in partnership with Liniar has given us the opportunity to supply and install a large range of sleek and modern uPVC windows. We pride ourselves in offering an extensive range of windows and are certain we can find the right style for you.
Our latest addition to the uPVC windows range is the night vent. A clever inbuilt grate that gives you the option of allowing cool air to refresh your house whilst you sleep. The night vents clever design stops unwanted insects from entering your property. Using the night vent does not have any affect on the security of our uPVC windows.
We offer Casement Windows, Tilt and Turns, Vertical Sliders, and Slash Horn designs.
For a free no obligation quote feel free to give us a bell and see how Wimbledon Windows can help you repair your uPVC windows.  
Energy Efficient uPVC Windows
Wimbledon Windows are proudly partner with Liniar. Liniar manufacture the most energy efficient uPVC windows on the market. Our team of friendly professionals are experts in supplying and fitting Liniar's energy efficient uPVC windows. So, what makes our windows energy efficient, and just how green are they?
For starters, our windows are completely and utterly lead free. Why? Because the dangers that lead impose to our environment are well known. Our cutting edge design enables us to create tough and durable frames that last. All our uPVC windows have integrated reinforcement technology. Size optimised chambers lock warm pockets of air into the frame, stopping cold air from entering your Wimbledon home.
uPVC windows frames prevent water and noise from entering your Wimbledon home. Our window frames have an in built positive drainage system that channels unwanted rainwater outside. We fit thermal dams and glazing flippers to help reduce noise pollution.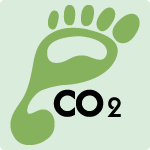 Secure uPVC Windows
Here at Wimbledon Windows we understand that security is hugely important to all our customers. We've gone to great lengths to assure that we deliver one of the most robust locks available today. A lock that is backed by a ten year guarantee against malfunction. A lock that comes with £1,000 warranty towards contents insurance in the very unlikely event of a break in. A lock that is lightweight, weather resistant and easy to use. A Yale Shootbolt lock.
Wimbledon Windows chose the Shootbolt for one reason, reliability. Reliability that has spawned from intensive tests and years of experience. Every single component of the Shootbolt locking system is designed and manufactured to the highest standards. Our locks are Secured by Design police preferred specification.  
We offer total peace of mind with the Yale Shootbolt. Wimbledon Windows can fit the Shootbolt lock to any of our uPVC windows. Top level security against forced entry.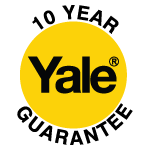 Get your free quote online today
Wimbledon Windows offer a free online quote service. Our online quote service is fast and easy to use. For your free no obligation quote visit the quote section of our website. Or, if you would prefer to speak to one of our friendly team members about your future uPVC windows installation drop us a line on, 020 85431444.