Double Glazing in Morden
We are proud to offer premium double glazing products throughout Morden and London at affordable prices, letting you design your perfect home.
With our products, you could completely transform your entire property with new double glazed windows and doors that achieve high performance.
High-Quality Double Glazing
Our double glazing has been manufactured to the highest standards utilising the latest innovative technologies and high-quality materials.
Products come in a range of configurations and styles, so no matter what your preference and budget looks like, we'll provide a suitable match.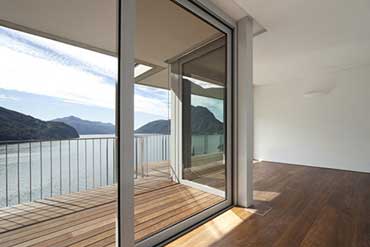 Windows
We have a highly versatile range of uPVC windows available, as well as high-performance aluminium frames. Our windows feature an enhanced spec to provide excellent security and thermal-efficiency for your home in Morden.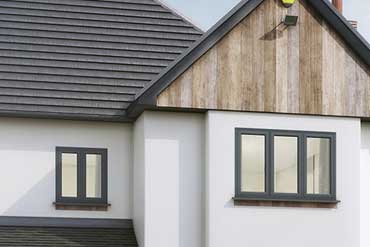 Doors
The Mordun homeowner can choose from a wide variety of double glazed doors too. There's uPVC doors, aluminium doors, composite doors, and timber doors, giving you a bespoke option to find the ideal match to complement the aesthetics of your home.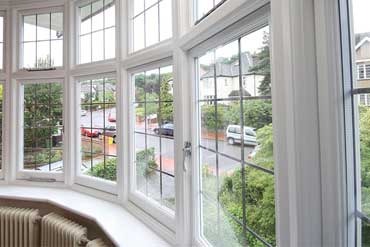 Conservatories
Check out some of our impressive uPVC conservatories featuring high-quality roofs and incredible glazed areas. Our conservatories provide high-performance all year round, allowing you to enjoy the true potential of your Mordun garden whatever the season.
Double Glazing in Morden
We offer a beautiful range of double glazing options for all Morden homeowners. You'll be able to enjoy the very best home improvements in a quick and easy way. we always strive to offer a professional service across the board, making us your ideal home improvement solution.
Online Quote
Visit our online quoting engine to get a fantastic double glazing price for your Morden home. This tool allows you to tailor your double glazing quote to your exact specifications, meaning you'll be able to make things as cost-effective as possible for you across the board!
Get In Touch
Want to speak to a member of our team directly? You can use our online form to contact us and do jus that. Simply fill out the required fields and a member of our friendly team will be more than happy to help you with any questions you may have regarding our double glazing in Morden.
The Installation
We have accrued a wealth of experience over our time installing double glazing for all types of Morden homes. We always work to a professional standard to ensure your new installation goes as smoothly as possible across the board. Secure yourself complete peace of mind, today.
Thermal-Efficient Double Glazing
Utilising the innovative profiling technology of Liniar, our double glazing is able to achieve outstanding Window Energy Ratings of 'A+12'. We offer triple glazing to further enhance the overall thermal efficiency of your home to make extra savings on your energy bills throughout the year.
The six-chambered profile design allows homes to retain heat more efficiently than other double glazing designs. We offer an aluminium profile from Smart for windows and doors that have been thermally-broken and contain a polyamide bridge for high performance energy-efficiency.
There is no question our aluminium windows and doors outperform other competitors on the market due to their ability to retain heat and counteract the cold. Our composite doors are also extremely weather tight, ensuring heat does not escape but also making sure cold draughts and water remains outside for a warm and cosy home.
Timber doors are fitted with Q-lon weatherseals, to supply a home with incredible weather protection against inclement weather, something which is unheard of with most wooden doors. This advancement in double glazing, ensures low maintenance for stylish doors that will bring a charming addition to any Morden property.
Whichever option you pick, and whether you require windows, doors, or both, our double glazing promises to provide excellent thermal-efficiency. Thermally-efficient double glazing is important as it is this that makes them cost-effective. Of course, our incredibly competitive prices for high-quality products also helps.
uPVC Product Accreditations
High-Security Double Glazing
Our exceptional standard range of double glazing is highly-secure, receiving accreditations such as Secured by Design for its impressive performance. We ensure homes in Morden are thoroughly protected by improvising with the very latest, highly innovative locks and hardware.
These locks are under ten-year manufacturer's guarantee, meaning you are unlikely to experience anything other than outstanding performance. This impressive guarantee will give you peace of mind that your Morden home is fully protected with high-level security across the board.
We use robust and durable materials to build strong windows and doors in Morden, offering substantial security. Our uPVC double glazing features a six-chambered profile, which is fabricated to the highest standards with top quality gaskets and strong thresholds for maximum accessibility.
This ensures your double glazing performs to the highest degree of security. Our aluminium double glazing utilises the high-grade aluminium profile is from Smart, which complements the high-calibre hardware for overall outstanding performance that is set to last the test of time.
Our composite door range harnesses the innate strength of the materials used to manufacture them and is completed with a Glass Reinforced Plastic for powerful performance and enhanced robustness. You won't have to settle for less when you choose Wimbledon Windows for your home improvements.