Liniar Sash Horn Windows
If you like the look of vertical sliding sash windows but would prefer a window that doesn't slide to open and operates more like a typical casement window, then our sash horn windows are a great alternative. Sash horns are the perfect choice for tradition or more period homes that wish to maintain the appearance of sliding sash windows but with the benefits of uPVC windows.
Highly secure, energy efficient and very attractive, each sash horn window in Wimbledon, London comes in a choice of colours including classic White, Cream Foil or Mahogany, or for a more luxurious appearance why not opt for Grained Anthracite, Dark blue or Irish Oak?
Authentic Looks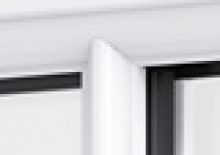 Maintain the look of wooden box sash windows whilst keeping the integrity, character and charm of your property.
Hand Finishing Each of our uPVC sash horn windows undergoes rigorous hand finishing for an unrivalled level of product quality.
Security Assured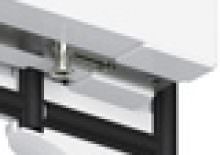 Thanks to Yale's shootbolt locking systems, our windows come with a money back guarantee in the event of a break in.
Yale 10 Year Guarantee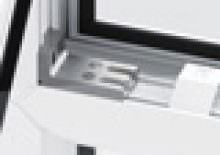 You'll be please to know that Yale shootbolts come with a guarantee for 10 years against any mechanical failure.
Integrated Horns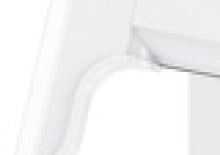 Horns are integrated into a single piece of uPVC meaning no screws are needed for a smoother and more authentic appearance.
Superior Weather Seals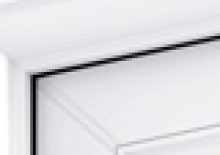 Continuous sash seals including special horn gaskets offer protection against the worst of the British weather.
Authentic Appearance
Our uPVC sash horn windows are an attractive and cost-effective way of updating your home in order to remain in-keeping with the traditional and authentic aesthetics. They may make the perfect option for a more period home; this does not mean they are exclusively for them. A contemporary property could also look fantastic with the addition of sash horn windows to incorporate a touch of character and charm.

Hand Finished
Each of our sash horn windows are hand finished by skilled craftsmen ensuring only the very highest standards are achieved throughout. We make sure all corner contours are checked, and double checked to guarantee a precise finish is applied. We meticulously make sure that our sash horn windows are delivered to you in only the very best quality.
Sash Horn Window Prices Wimbledon, London
For competitive sash horn window prices, start your online quote today.
If you're looking for more information or would like to discuss your home improvements, please call us on 020 8543 1444 and we'll be very happy to help.