Why Liniar Tilt & Turn Windows?
Tilt and turn windows are a great choice for homeowners in Wimbledon, London for a variety of reasons. Their multi-functional design makes them stand out from the crowd and become a number one best seller, particularly for homeowners in apartments.
The tilt and turn operation makes them easily accessible from the inside of your home which is why apartment owners favour them. The tilt action is perfect for controlled ventilation and security; whilst the turn action lets you clean the outside of your uPVC tilt and turn windows easily, without having to leave the comfort of your home.
Secure Ventilation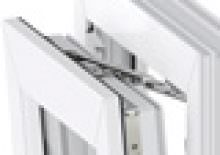 The convenient 'tilt only' function is a great way of incorporating additional ventilation without having to compromise on safety.
Integrated Hinges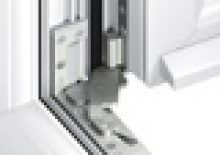 UNI-JET concealed gearing is more attractive and highly secure compared to previous face-fix gearing in earlier double glazing.
European Aesthetic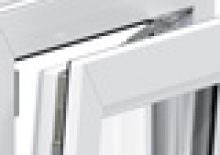 Straight, clean and crisp lines provide concise detailing with fully integrated hardware for the ideal tilt and turn window.
Corrosion Resistance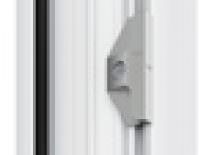 'FerGUard silver' surface coating makes sure you are protected against corrosion for a long period of time at no extra cost.
Quick-To-Clean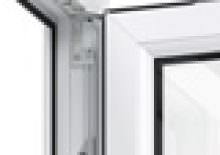 90˚ turn action is the perfect way of creating exterior access. A great idea for upstairs windows or high-rise accommodation.
Uninterrupted Seal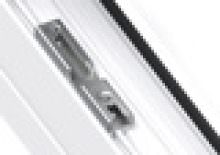 A continuous rebate gasket inhibits condensation from forming as well as improving noise reduction performance.

High Security System
Our tilt and turn windows offer superb protection against any unwanted intruders, offering maximum security. With internal beading built into the framework of the Liniar profile this makes them almost completely impossible to break in to from the outside. Secure ventilation is something we take very seriously, which is why each tilt and turn window we supply and fit offers a gap too small for anyone to enter but large enough for you to enjoy fresh air throughout your home in Wimbledon, London.

Multi-Functional
Tilt and turn windows from Wimbledon Windows are a highly versatile double glazing option. They offer both attractive design features, with their clean, crisp lines as well as functioning superbly. There are a number of design features available when you choose our tilt and turn windows in Wimbledon, London. You can choose from our extensive colour range including a classic White, Cream, Rosewood or Light Oak, or for a more bespoke colour why not consider Grey, Black, Chartwell Green or Burgundy.  The choice is yours.