Vertical Sliding Sash Windows
uPVC Sliding Sash Windows
Sash windows are the ideal way of maintaining a traditional appearance for your home in London. They are built to slide effortlessly upwards and downwards for smooth and easy operation. In comparison to traditional timber sash windows that are hard to maintain, prone to deterioration over time and often both draughty and noisy.
As with all of Liniar's uPVC windows, our vertical sliding sash windows offer attractive designs that mirror the classic sash design but contain all the contemporary features of brand new, energy efficient double glazing. A perfect choice if you wish to maintain the look and feel of your home in Wimbledon, London.
Sash Horns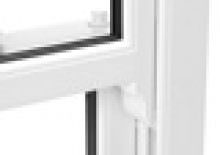 Select decorative sash horns to incorporate a touch of sophistication and traditional style to your new uPVC sliding sash windows.
Spring Balance Mechanism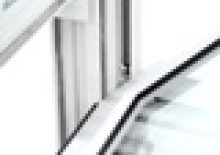 Spring balance mechanisms offset the weight of the sliding sash for effortless and swift operation on each sash.
Concealed Gaskets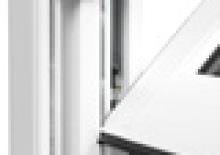 Low-level PCE gaskets deliver protection against the elements whilst remaining out of view and concealed.
Keep Children Safe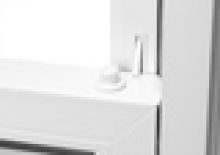 You won't have to worry about little fingers being trapped with the fitted restrictors, as they stop the bottom sash from sliding.
High Security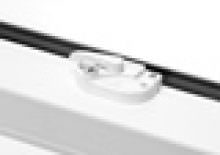 uPVC vertical sliding sash windows are available with high security cam locks for increased safety and your peace of mind.
Tilt Function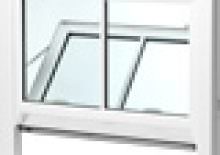 With a built in pivot bar, your sash windows can tilt inwards for easy cleaning and added ventilation at the push of a button.

Thermal Efficiency
By choosing Wimbledon Windows for your sliding sash installation you are also choosing to have the very best uPVC window profile from Liniar. What makes our windows so great is their superb energy efficiency that keeps your home exceptionally warmer and quieter. With such high performance levels, there's no comparison between our thermally efficient uPVC sliding sash windows compared to tired and out-dated wooden sash frames.

Traditional Appearance
We understand how important it is for homeowners to maintain the traditional design of their properties. Do you live in a listed building or in a street of houses that must mirror one another? If this is the case, our uPVC vertical sliding sash windows may be the answer. A much more cost-effective option that will also keep the classic sliding sash design so you won't stand out. You can keep the period style of your home, save money on your heating bills and you won't break the bank.
uPVC Sash Window Prices in Wimbledon, London
For competitive sash window prices in Raynes Park, Wimbledon and London, contact Wimbledon Windows.
You can give our friendly team a call on 020 8543 1444 or drop us an email at sales@wimbledonwindows.com.