Double Glazing Prices London
Superb Double Glazing Prices in London
When undertaking home improvements in London, you want to be sure that you are getting the very best value for money.
Wimbledon Windows is here to help you achieve a cost effective double glazing installation as we offer fantastic double glazing prices in London. You can choose from a wide range of double glazing options for your London home, and be confident that you are getting superb quality combined with brilliant prices.
Read on to find out more about our double glazing and the prices we offer.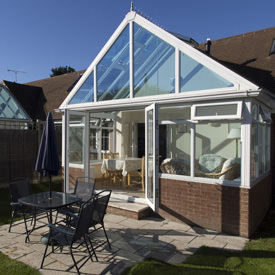 Cost Effective Home Improvements
It's not only the initial double glazing prices that we offer which are cost effective, our double glazing will also help with your home finances too.
We supply and fit Liniar uPVC windows and doors which are created using an innovative multi-chambered profile. Your new windows and doors have this exclusive profile design which works as an insulating barrier.
Because heat cannot be transferred outside your home,, and cold air cannot get in, you will find that you need to using less heating to keep your home comfortable on cold days. The value that comes from this will be seen in your lowered energy bills!
Your replacement double glazing will improve your home's thermal performance, enabling you to save money on running costs.
Fantastic Security
You may find that you also save money on your insurance premiums too! Our double glazing offers fantastic levels of security.
The internally strengthened profile is combined with high security locking mechanisms to create a robust and secure double glazing system.
You will be safe and secure in your home, confident that intruders will find it almost impossible to break in.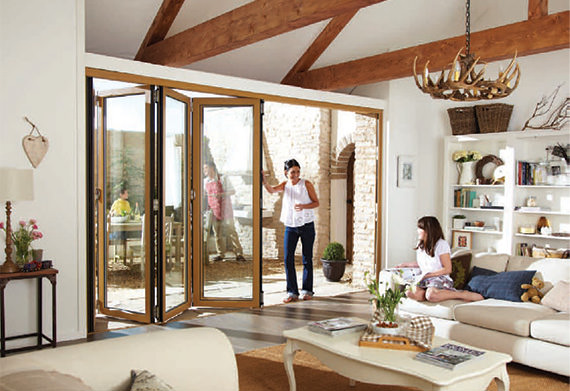 Superb Variety
Our double glazing comes in a wide range of styles, all of which can be customised to suit your tastes.
Take a look at our window pages to find more information on our new windows and doors for your London property.
Aluminium from Origin
Our exceptional aluminium windows and doors are manufactured by the incredible company Origin Global. These high end products are impressively luxurious, providing a fantastic look for your home that is enhanced by innovative hidden technology to ensure superb performance.
Our aluminium windows and doors are stylish, highly energy efficient and superbly secure.
Further Home Improvements
Windows and doors aren't the only double glazing products we offer to our London customers. We also supply and fit high quality conservatories and orangeries throughout the borough. You can create additional space without the cost, inconvenience and time consuming aspects of traditional brick built extensions.
Low Maintenance
Our complete range of double glazing offers a fantastically low maintenance home improvement. You will benefit from long lasting double glazing, ensuring you get brilliant value for money, with little to no effort.
Unlike traditional double glazing, our double glazing ranges need no re-painting, stripping or varnishing. Simply give our products the occasional wash and that's all there is to it.
Costly and time consuming maintenance is a thing of the past when you choose your London double glazing from Wimbledon Windows.
Double Glazing Prices, London
One of the greatest benefits of opting to upgrade your London property with Wimbledon Windows is our fantastic prices. We offer exceptional value for money, as we believe that high quality double glazing should be affordable.
The benefits to your home and lifestyle are extensive, enabling you to create a more efficient and secure home, adding value to your property. Our double glazing provides benefits in a variety of ways. When your London home is performing to the highest standards, then you will find your living costs becoming more reasonable.
Our double glazing prices are fantastic, and you can get a free online quote for any products in our range, simply visit our online calculators and enter your specifications, and our system will provide you with an instant double glazing price.
Get in Touch
If you would like to know more about any of our products and services, please don't hesitate to contact us.
We are one of the most highly regarded double glazing installers in London thanks to our brilliant customer service and superior installations.
Categories: Double Glazing Prices in London
Tags: double glazing costs, double glazing prices London, double glazing quotes, window and door prices