uPVC Doors in Earlsfield
Selecting uPVC doors at Wimbledon Windows is an excellent choice for your Earlsfield home. Your property can benefit from great looking uPVC door solutions as well as brilliant advantages including durability, thermal efficiency and more.
Because uPVC doors are low maintenance, they only require very minimal upkeep to make sure they look brand new for years to come. You won't need to worry about repainting, re-staining or any other costly improvements when you select from our uPVC door range. Each door is created from durable materials promising a long lasting finish.
All of our uPVC doors are a highly thermal efficient solution which can help keep heating costs down and decrease your carbon footprint. You won't find issues with draughts or water ingress due to the weathertight seals and robust profile that they provide.
uPVC Door Styles
There are a number of different uPVC door styles available to choose from to complement any property type or style. Select from front doors, back door solutions or doors to use within your home to segregate rooms.
Each style contributes to an Earlsfield home to achieve beautiful aesthetics and a high performance solution. Whether you're looking for stable or patio doors to offer accessibility to your outdoor space or if you're looking for a uPVC door that will give your home a superb first impression as the front door, we can help.
We can advise and provide more information about each of our uPVC door types depending on your requirements to ensure that you end up with the perfect doors for your home improvement project.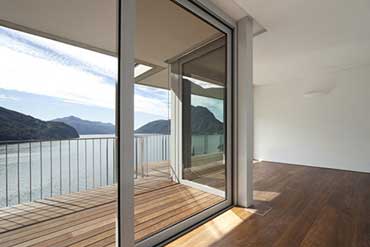 Weatherproof
Our uPVC doors are weatherproof so that they can provide protection against even the most adverse weather conditions that the UK is sometimes subject to. Not only can they perform well in bad weather, but they perform well in good weather too, never suffering with warping, expanding or discolouration over time. Our uPVC doors have been tested thoroughly to meet stringent criteria.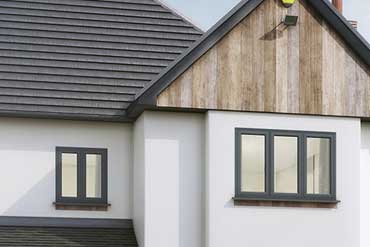 Environmentally Friendly

Our uPVC doors are incredibly thermally efficient due to the multi-chambered profiles used to construct them. Warm air becomes trapped inside the chambers of the profile, keeping your home warmer for longer. Pair this with the latest double glazing that we have to offer and your home will be a consistently warm and comfortable space to be.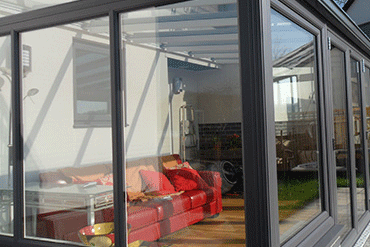 Security Conscious
Our uPVC doors are fully fitted with Yale's high-security locking systems. We think safety and security is important which is why we use Yale locks for ultimate protection. This can give you complete peace of mind when you choose uPVC doors from Wimbledon Windows as they perform to the highest standard keeping your home and family safe all year round.
Why Choose uPVC Doors
in

Earlsfield?

When you choose us for your uPVC doors as part of your home improvement project, you can be sure that you will receive a premium service from us at Wimbledon Windows. We have a large amount of experience and can advise on all areas of our uPVC door range whatever your needs are.
uPVC Doors Prices
Our uPVC doors come at affordable prices to suit any budget. We can help you select the right style of doors for your Earlsfield property to make sure they enhance or preserve the style of your home and aesthetics. 
Give us a call on 020 8543 1444 or start your free online quote today.
Instant Quote
Use our online window design tool to put together an estimate for your uPVC doors needs. Once you are done, this clever tool will generate your personalised estimate for you. You will get your quote in a matter of minutes!
Contact Us
Our friendly team are on hand to help you find the ideal uPVC doors for your Earlsfield property. Get in touch and we will book you in for a no obligation design visit in the comfort of your own home with an expert and premium customer service.

Unbeatable Choice for uPVC Doors
We have a wide range of styles of uPVC doors for you to choose from so that we're confident you'll find the perfect solution for your Earlsfield home. There are a number of designs to suit your personal taste including panel configuration, glazing options and hardware selections to choose from also.
Select from a range of colours, styles and finishes to make your uPVC doors stand out or blend seamlessly with your home. Your doors are an important aesthetic of your home so it's integral to choose the right uPVC door solutions for your needs.

Accreditations
Double Glazing Network Approved
We're really proud to be members of the Double Glazing Network. We've passed stringent criteria in order to become members which gives you peace of mind about the quality of the uPVC doors we provide as well as our customer service standard. We're passionate about home improvement and providing the best solutions for every customers needs.

Our products are also accredited by Secured By Design which means that our uPVC doors meet police approved standards. We provide the highest level of security and protection for your Earlsfield home.