Double Glazed Doors London
Stunning Double Glazed Doors in London
There is nothing that quite finishes off your home improvements on your London property like quality double glazed doors.
Whether it is to the back of the home, leading onto a garden or patio, or to the front, as a welcoming entrance for you and your guests, you need something that exudes style and taste and enhances the overall aesthetic of your home.
Our double glazed doors come in a wide variety of styles and designs, giving you almost endless choice and enabling you to find the perfect match for your home.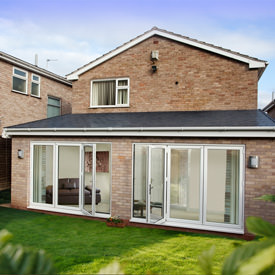 Secure Double Glazed Doors
Of course, as with any entrance to your home, security is a vital consideration. You need a double glazed door that will keep your property and your family protected against intruders.
Our complete range of double glazed doors are fitted with highly secure Yale locking mechanisms. These highly regarded locks are renowned for keeping homes safe against break-ins due to their complex design and state of the art technology.
Combined with our robust and durable door profiles, you can count on your new double glazed door providing you with incredible security.
Energy-Efficient uPVC Doors
One of the greatest benefits of our uPVC windows and doors is their clever design that uses precision engineering to make them highly energy efficient.
The revolutionary design incorporates a multi-chambered profile, which acts as an insulating barrier to keep heat contained within your home. The sealed units ensure that heat loss is minimised and there are no draughts, so you will be delighted at how cosy your property is despite the cold outside.
All this energy efficiency is not only beneficial to your comfort, but it also helps the environment, and it helps to lower your energy bills. As less warmth can escape, your heating lasts longer and so you will use less of it, which in turn, costs you less.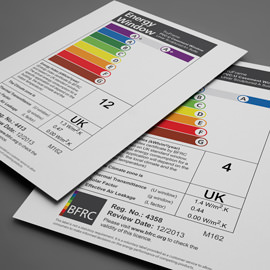 View our Double Glazed Door Range
When you choose your door from our extensive double glazed door range, you are giving yourself the opportunity to have something that is truly customised to your property and your tastes.
Our entire range of both uPVC doors and composite doors come in several different appealing designs, all of which can be tailored with a beautiful selection of colours and woodgrain finishes. You can even choose from a variety of decorative glazing options, to complete your door in the perfect manner for you.
Accessorise your door with a range of hardware options, from traditional decorative pieces to contemporary or practical additions. The choice is amazing!
uPVC Doors
Our uPVC residential doors create a welcoming entrance to your home that will delight your guests and give you pleasure for many years to come.
You will enjoy coming home, knowing that you will always be faced with a beautiful, secure front door that requires little maintenance to continue looking fantastic.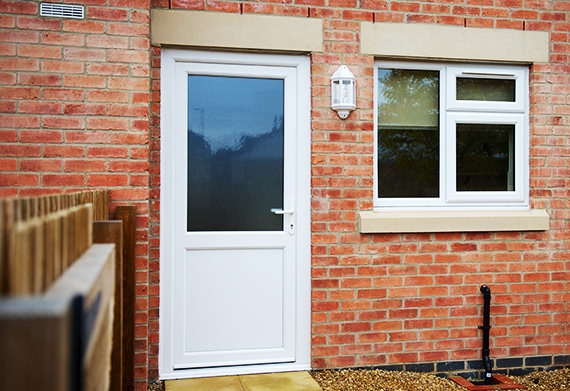 Composite Doors
We offer highly rated composite doors that not only offer superb insulation due to their solid core, but are also renowned for their incredible security.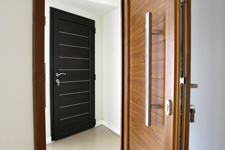 These exceptional residential doors enable you to have a stunning feature that offers practicality and style in equal measure. These front doors are the very height of performance and quality.
Stable Doors
When you are looking for a characterful door that enables you to have access to ventilation while still keeping your children and pets safe, a stable door is the ideal solution for you.
Providing country charm and a stylish finish, these beautiful doors make the absolute perfect back door for new and traditional properties alike. A stable door is the perfect choice.
French Doors
For a chic entrance to your outside space, you will find our French doors offer exceptional performance. They are stylised and pretty, giving an opening that will enhance the appearance of your home.
They are not only delightful for access to gardens, they are also perfect for balconies and roof terraces.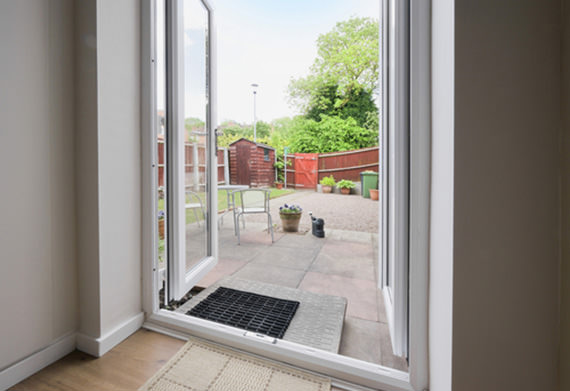 Patio Doors
Our patio doors will truly maximise the natural light that comes into your home. They offer panoramic views of your garden that you will gain years of joy from.
They are intelligently engineered to offer supreme security through hidden design features. The smooth sliding motion of these doors enables quick and flawless access to the outdoors.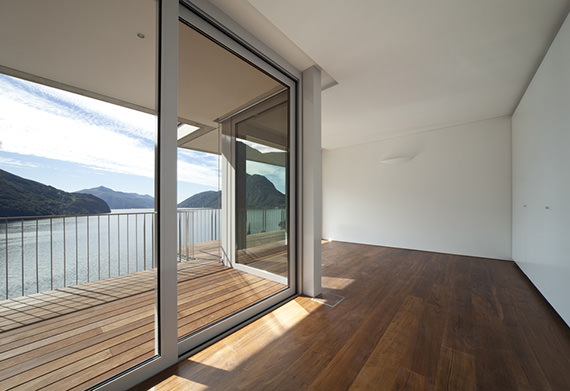 Bi-Fold Doors
If you want to add an element of luxury to your home, then the bi-fold door is the perfect choice for you. Unite your outdoor and indoor living spaces through these impressive sliding doors.
You will achieve a wonderful lifestyle enhancing experience when you revel in the grandeur and style of our gorgeous bi-fold doors.

Double Glazed Door Prices London
We are proud to offer exceptionally competitive double glazed door prices to our London customers. Despite the incredible quality and outstanding performance offered by our amazing range of double glazed doors, we have successfully kept our quotes to a reasonable price, that you can be sure offers a cost effective double glazing solution.
Why not visit our online quote calculator and get a personalised double glazed doors price for your London home improvements. It's simple and efficient, taking just a few moments of your time, and there is no obligation attached.
Categories: double glazed doors in London
Tags: back doors, double glazed doors london, Double Glazing, front doors, upvc doors