Double Glazing Prices Wimbledon
Double Glazing Prices Wimbledon
Competitive Double Glazing Prices in Wimbledon
Double glazing prices need not break the bank when it comes to your Wimbledon home improvements and could, in fact, save you money in the long term!
Here at Wimbledon Windows, our double glazing prices in Wimbledon are highly competitive, and our products offer incredible performance, making them truly cost effective.
We like to ensure our customers get the very best value for money so that they can really benefit from their replacement double glazing. We keep our double glazing prices low, without ever cutting on quality, to make your home improvements in Wimbledon completely achievable.
Our guide to double glazing prices in Wimbledon is here to help you choose the right home improvements for your property and your budget.

Variety of Double Glazing Products
Here at Wimbledon Windows, we offer a variety of double glazing products at prices to suit all budgets. Our range includes windows, doors and conservatories. Wherever you need home improvements in your property, we will have the right double glazing option for you.
All of our uPVC windows and doors are manufactured to meet the highest standards. The exceptional quality makes the double glazing prices we offer surprising, however, as a specialist in Wimbledon, we have access to great double glazing prices from our suppliers.
We have written about some of the benefits and features that you can expect from your replacement double glazing and how to find out our superb double glazing prices in Wimbledon.

Composite Doors in Wimbledon
Our composite doors are stunning, providing superb security and weather proofing as well as a stylish entrance to your home.
The construction of our composite doors makes them incredibly strong and wonderfully insulating, protecting your home from both intruders and the cold. Nothing can penetrate our composite doors! There will be no draughts or leaks, and no matter how horrendous the British weather is, you will be cosy and comfortable within your Wimbledon home.
Composite doors are stylish double glazing options, as they have the most beautiful finish. They look just like traditional timber, but require very little maintenance and are far more robust.
You will benefit from great double glazing prices when you choose our composite doors for your Wimbledon home, and a door that lasts for many, many years.
Liniar uPVC Quality
We work with Liniar to offer impressive double glazing at cost effective prices. Our range of uPVC windows and doors are constructed to meet fantastic levels of quality and performance.
Every uPVC window and door is fabricated from the innovative Liniar multi-chamber profile. This clever design works to create a thermal barrier, keeping the cold out and improving the thermal performance of your home.
The double glazing prices we offer for our Liniar range are exceptional, but the true savings come from you needing to use less heating in your home to achieve a comfortable temperature.
Our Liniar uPVC windows and doors are also brilliant when it comes to security. The uPVC profiles are internally reinforced to give them added strength, and then each one is fitted with the very latest locking systems to make sure they provide the best protection possible.
On top of all this, Liniar windows and doors come in a wide variety of styles and designs, helping you to choose the perfect match for your home, adding value and style to your property.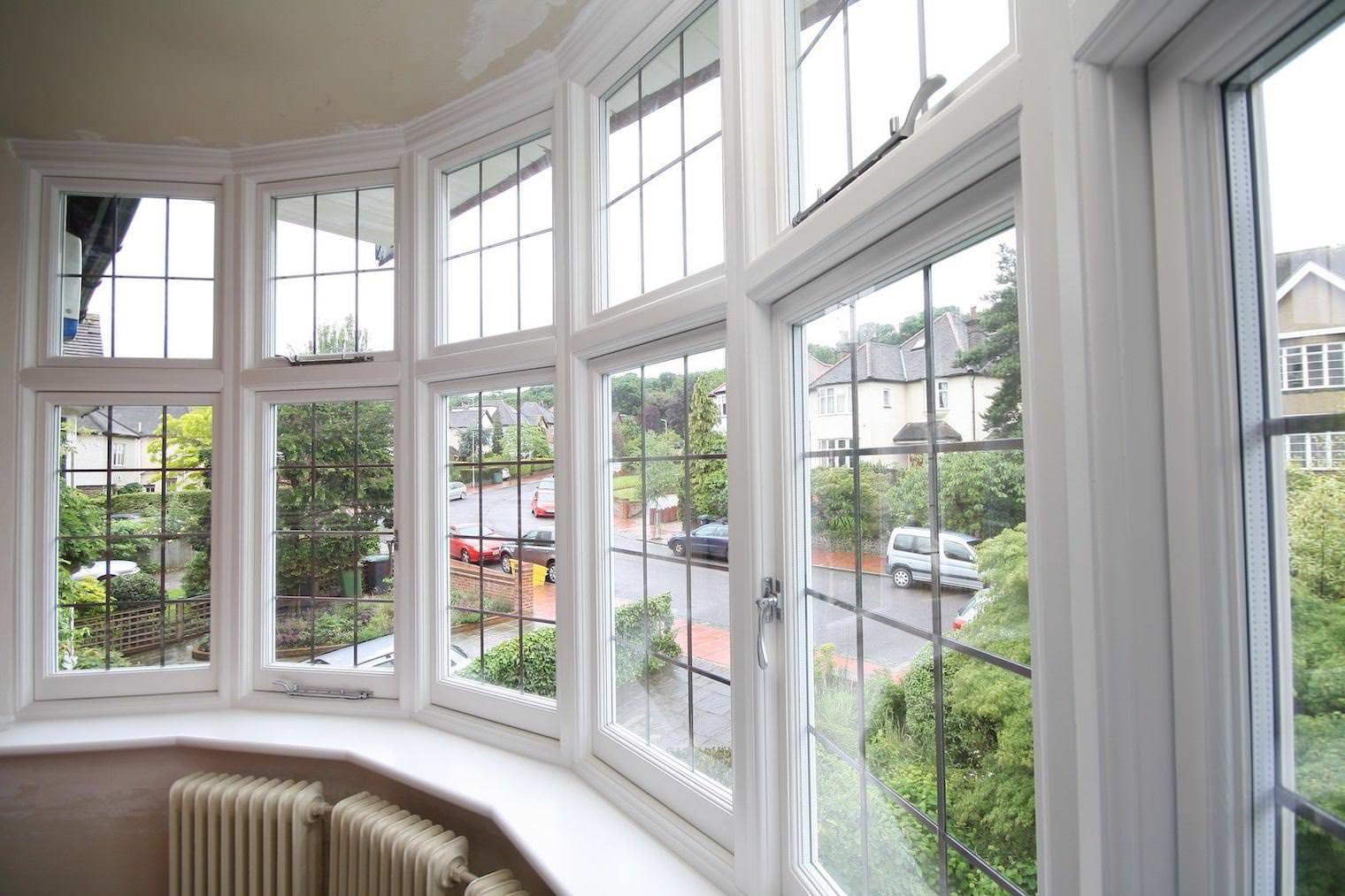 Aluminium Windows and Doors
Our double glazing range also includes superb aluminium windows and doors from AluK and Origin. These companies are renowned for the quality of their products, the durability and the fantastic double glazing prices.
Every aluminium window and door we offer has been designed using the latest double glazing innovations to achieve outstanding all round performance. They are great for thermal performance, making them a superb energy efficient alternative to uPVC.
Our aluminium windows and doors also offer the most incredible levels of security. The profiles are indestructible, thanks to the inherent strength of the aluminium material, and we then fit our state of the art high security locks too.
Of course, the real benefit of choosing aluminium double glazing is the style. They have a modern, clean look and they come in an impressive array of colour finishes, enabling them to be the perfect match for every home.
For double glazing prices, aluminium windows and doors are a cost effective choice. They are a long term double glazing solution designed to last year after year.
Double Glazing Prices in Wimbledon
Double glazing prices in Wimbledon offer an affordable home improvement when you choose Wimbledon Windows as your installer.
Our double glazing prices are simply fantastic, providing the best value for money available.
If you would like more information, or a personalised double glazing quote, please do get in touch. We even offer a simple way to get tailored double glazing prices in Wimbledon through our clever online calculator. Try it now!
Categories: News
Tags: Double Glazing, double glazing prices, double glazing Wimbledon, News