Why Choose Wimbledon Windows?
Wimbledon Windows offer premier quality double glazing in London. Being proud members of the Double Glazing Network, Wimbledon Windows have a wealth of experience to ensure we're the top choice for uPVC windows and doors in London.
High Quality Double Glazing in London
Our Double Glazing Network membership ensures all of our double glazing products use the market-leading, and beautifully innovative uPVC Liniar profile.
Average double glazing standards are completely surpassed with Liniar's uPVC profile. Their uPVC consists of an intelligently designed and advanced 6 chambered profile, excelling in double glazing function and form across the board.
The quality of the uPVC used is of the highest quality, which means that even without the ground-breaking profile design, our Liniar double glazing products would still be strides ahead the 'run-of-the-mill' bunch.
However, this double glazing quality gap is widened further by Liniar's amazing design.
The 6 chambered profile allows our double glazing to excel in durability, energy efficiency, weatherproofing, security, strength, design and aesthetic.
Simply put, our double glazing goes beyond the call of duty, and will bring you more benefits than you ever thought you'd need.

To make things even better, Liniar consists entirely of British engineering. By investing in a double glazing product that uses the Liniar profile, you are also supporting British innovation and design. Who doesn't want to be patriotic in the heart of London?
High Security Double Glazing in London
Our whole double glazing range, including our double glazed windows and double glazed doors are outfitted with Yale hardware.
Allowing for highly secure double glazing, the high quality Shootbolt locking system ensures maximum security for your London home, keeping intruders and burglars at bay.
This world-class design consists of an acute combination of anti-separation 'mushroom' cams, chamfered security shootbolts and robust zinc alloy strikers, to create a completely solid and secure lock.
It's almost as if Hercules himself was protecting your London property.
Yale are so confident that their product will live up to the hype, that every locking system comes with a 10-year mechanical guarantee.
This means that every Yale lock installed in our double glazing range will maintain its integrity and keep you, your family and your London property safe for 10 years after installation.
The quality of our double glazing is matched by Yale's quality of security.
Yale boasts a £1,000 security guarantee with every lock, ensuring you can receive up to £1,000 towards your contents and property insurance excess should there be a break in.
Why is this important? It shows that Yale are a responsible and reliable brand who have complete faith in their hardware, and if they let you down, they are willing to pay for it. We are proud to have their hardware in our large range of double glazing products.
To further cement peace of mind, all of our Yale locking systems are accredited and green lit by Secured by Design (SBD) and The British Standards Institution (BSI). Secured by Design is a police initiative, which applies extensive tests to products in order to ensure their security standard.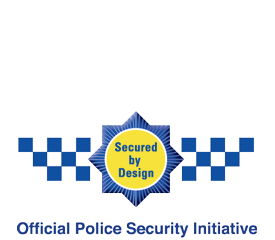 The police have given our double glazing the thumbs up, and who better to trust than the police and their monumental amount of experience in crime prevention?
The British Standards Institution's ethos is 'making excellence a habit'.
Our double glazing has passed meticulous testing and comes out as a shining example of the high quality products achievable with our market leading uPVC design.
---
Energy Efficient Double Glazing in London
All of our double glazing range of uPVC Windows and uPVC Doors have an A+ energy rating.
What does this mean for your double glazing? Window Energy Ratings (WER) are appointed by The British Fenestration Rating Council (BFRC), who are recognised as an accredited authority throughout the Double Glazing Network.
Double glazing energy ratings are based around a U-Value, which measures heat insulation, and the lower the rating the less heat is escaping your London home.
Our whole double glazing range achieves a very low U-Value, meaning your home is exceptionally thermally efficient. This will keep your heating in your home where you want it, and save you money on your energy bills.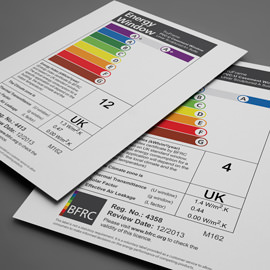 Wimbledon Windows achieve this premium standard with the Liniar uPVC profile.
The size optimised chambers within the uPVC profile are designed to break up mini convection currents, which allows our double glazing products to lock in pockets of warm air and keep your London home nice and toasty in winter.
High performance gaskets are also installed within our double glazing products to ensure the reduction of cold transfer, water ingress and noise pollution.
Our double-action 'bubble' gaskets maintain a tight weather seal, which is important to energy efficiency as it prevents draughts and improves the heat retention of your London property.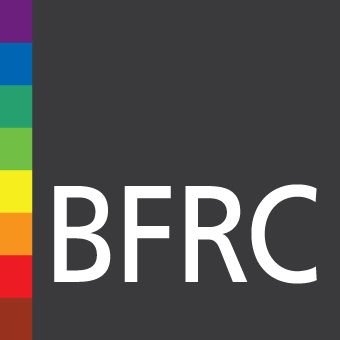 To ensure your double glazing gives you effective thermal efficiency for many years, the Liniar uPVC profile is also cleverly designed to contain profile contours, which maximise natural drainage and prevent moisture build up.This stops condensation compromising the structural integrity of your double glazing, and keeps everything secure and working efficiently, just as it should be.
Our aluminium windows contain the outstandingly thermally efficient profile from Smart Architectural Aluminium, who are the market leaders of the aluminium industry. Smart's profile mirrors the Liniar profile in its quality, but specialises in the aluminium market.
---
Double Glazed Windows London
Our range of windows using our high quality double glazing features a variety of designs, including Casement Windows, Tilt & Turn, Vertical Sliding Sash Windows, Sash Horn Windows and Aluminium Windows.
Neither our uPVC and aluminium double glazing selection require maintenance, allowing for stress-free use and elongated lifespan.
Sporting the Liniar uPVC profile and the Smart Aluminium Profile, both our uPVC Windows and Aluminium Windows contain market leading design and innovation, offering the highest standards of security, durability, energy efficiency, strength, design and aesthetic appeal.
To ensure double glazing security further, all of our windows contain internal beading. This prevents intruders from removing the plane of glass and entering your property.
As standard, all of our uPVC Double Glazed Windows come with a 10-year guarantee.
Casement Windows
Offering a stylish, fresh and sophisticated double glazing option for your London home, our Casement Windows have proved themselves to be incredibly popular in the Wimbledon area.
Installed with durable hardware, our Casement Windows are outfitted with stainless steel friction stays which guarantee enhanced protection. To ensure this, they are tested for 20,000 cycles.
Our double glazing range is secured by Yale. This means our our Casement Windows contain Yale's high security shootbolt locking system, which ensures you and your family stay safe.
Our ingenious double glazing hinge design surpasses Secured by Design security standards, and can withstand up to two-times the amount of force required to pass SBD testing requirements.
The trim Liniar uPVC profile ensures slim sightlines, allowing you to enjoy more of what you want to see, and prevents an unattractive bulky frame.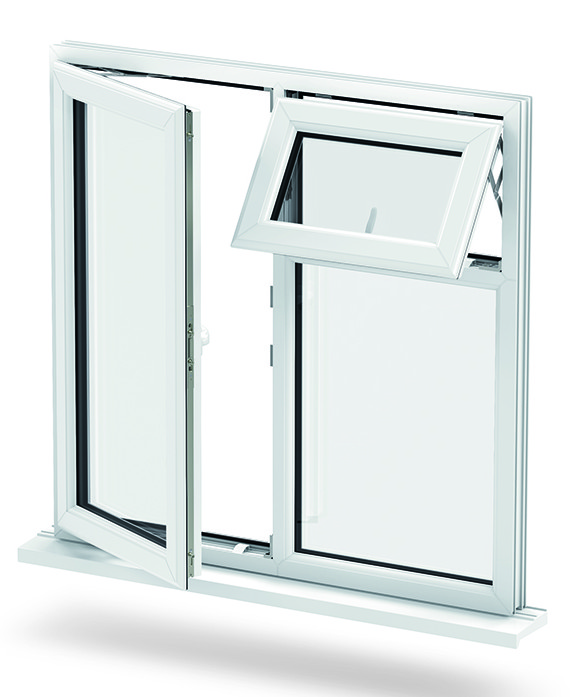 With an A+ double glazing energy efficiency rating, our Casement Windows will keep you warm in winter and cool in the summer. The Linar uPVC profile also ensures construction from 100% lead-free and recyclable materials.
Tilt and Turn Windows
Tilt and Turn Windows are a contemporary, practical and adaptable choice for any Wimbledon home.
Consisting of a multi-function design, the 'tilt' ability of our Tilt and Turn Windows allows secure ventilation. This is perfect for those hot summer days, and allows you to bring air flow into your property without compromising on security.
The UNI-JET gearing is concealed within the double glazing frame, increasing aesthetics, and offering a higher level of security than previous face-fix gearing. This improvement allows enhanced function with improved appearance.
The 90˚ turn action of our Tilt and Turn Windows allows for exterior access, which enables easy clean for upstairs windows or high-rise London properties.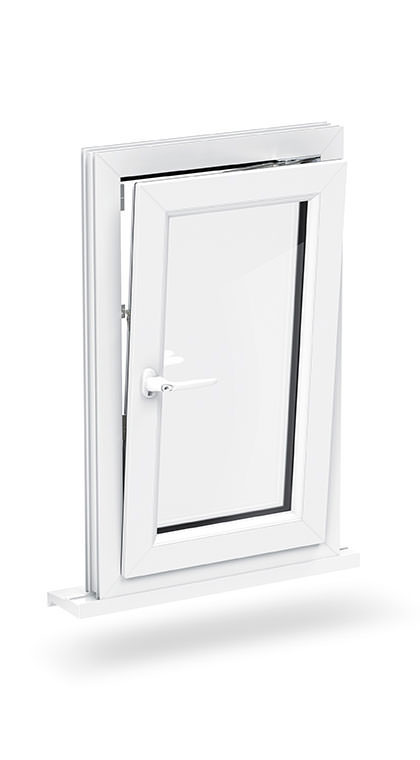 As standard, all of our Tilt and Turn windows contain the Liniar uPVC Profile and the Yale locking systems.
Vertical Sliding Sash Windows
If you're looking for your double glazing to obtain an effortlessly traditional look to your Wimbledon property, Sliding Sash Windows are the perfect choice for you.
Outclassing the traditional timber sliding sash windows, our uPVC Sliding Sash Windows are completely maintenance free. This allows them to bypass any deterioration, draughts and noise intrusion.
Combining a timeless design with modern double glazing innovation, our Sliding Sash Windows utilise a spring balance system to offset the weight of each sash, and enable swift and easy double glazing operation.
Concealed gaskets within the double glazing frame ensures weather protection and thermal efficiency, without encroaching on the appearance of your Sliding Sash Windows.
With double glazing ease of use in mind, all of our Sliding Sash Windows can be fitted with child-safe restrictors, stopping your little ones climbing out and hurting themselves.
Our Sliding Sash Windows can effortlessly combine double glazing function with form, and can utilize the 'tilt' function which is incorporated within our Tilt and Turn Windows. This allows for added ventilation and easy cleaning.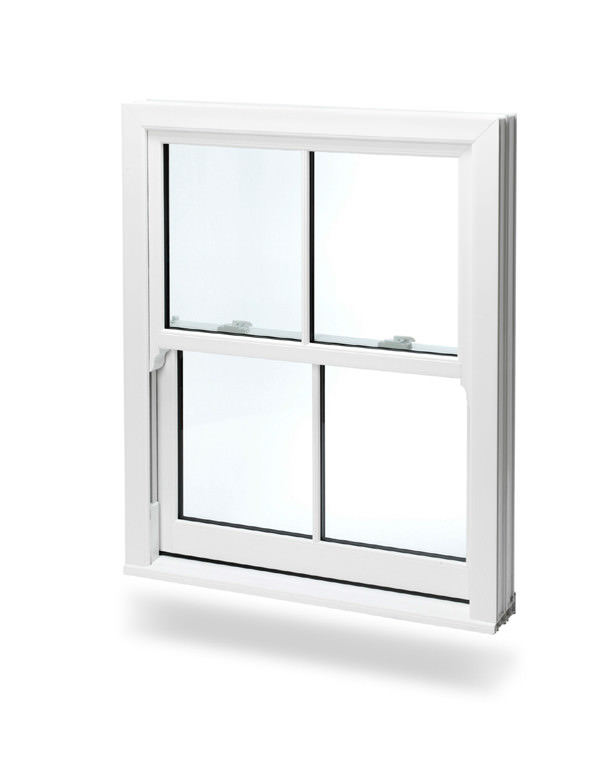 Our Sliding Sash Windows are outfitted with Liniar's market leading profile, and Yale's high security locking systems.
Sash Horn Windows
Combining the aesthetic of Sliding Sash Windows with the design of our Casement Windows, our Sash Horn Windows allow London homeowners to benefit from the best of both.
Containing all the benefits of our Casement Windows and Sliding Sash Windows, our Sash Horn Windows bring a harmony between the new and the old, with the horns being integrated into a single piece of uPVC to ensure a seamless and smooth authentic double glazing appearance.
All of our Sash Horn windows are secured by the Yale high security shootbolt locking system, and quality assured by the Liniar uPVC profile.
Aluminium Windows
Our range of Aluminium Windows use the Smart Architectural Aluminium Profile, and allow a universally superior approach to the aluminium market.

Dominating the industry with their aluminium quality, the Smart profile ensures the highest standards of security, durability, energy efficiency,strength, style and versatility. Even surpassing their uPVC counterparts in every way.
Our Aluminium Windows are the contemporary choice for any Wimbledon homeowner, and ensure premium standards of quality and enjoyment across the board.
---
Double Glazed Doors London
Offering a high quality selection of double glazing doors, the Wimbledon Windows range includes an assortment of uPVC Doors, including Stable Doors, French Doors, Patio Doors and Bi-Fold Doors. We also offer a choice of Aluminium Doors, which use the Smart aluminium profile to ensure quality of the highest order.
A fantastic benefit of using uPVC and aluminium for double glazing products is that they are completely maintenance free, allowing peace of mind throughout.
Utilising the Liniar uPVC Profile in our uPVC Doors and the innovation of Origin Global for our Aluminium Doors we are able to offer the highest standards of double glazing security, strength, energy efficiency, durability, design and aesthetic appeal.
Our whole collection of double glazing doors contains double rebating, which offers maximum protection against the unpredictable British weather.
All of our uPVC Double Glazed Windows come with a 10-year guarantee to ensure product satisfaction.
uPVC Doors

Our whole double glazing range of uPVC Doors are manufactured using the revolutionary Liniar uPVC profile. This ensures distinctive excellence in security, durability, thermal efficiency, strength, aesthetic and adaptability. This makes them a perfect, maintenance free option for your Wimbledon property.
Stable Doors
Charming and packed with character, our Stable Doors are the ideal back door to have in your Wimbledon home.
Adaptable in their aesthetic, our Stable Doors can fit effortlessly into traditional or contemporary homes.
Consisting of individual sashes, our Stable Doors can be practical and multi-functional. Individual sashes can operate separately to enable secure ventilation, or simultaneously to operate as a standard door.
Both sashes feature double drip bars, to ensure that they are both incredibly weatherproof and waterproof, which enables them to stop water ingress.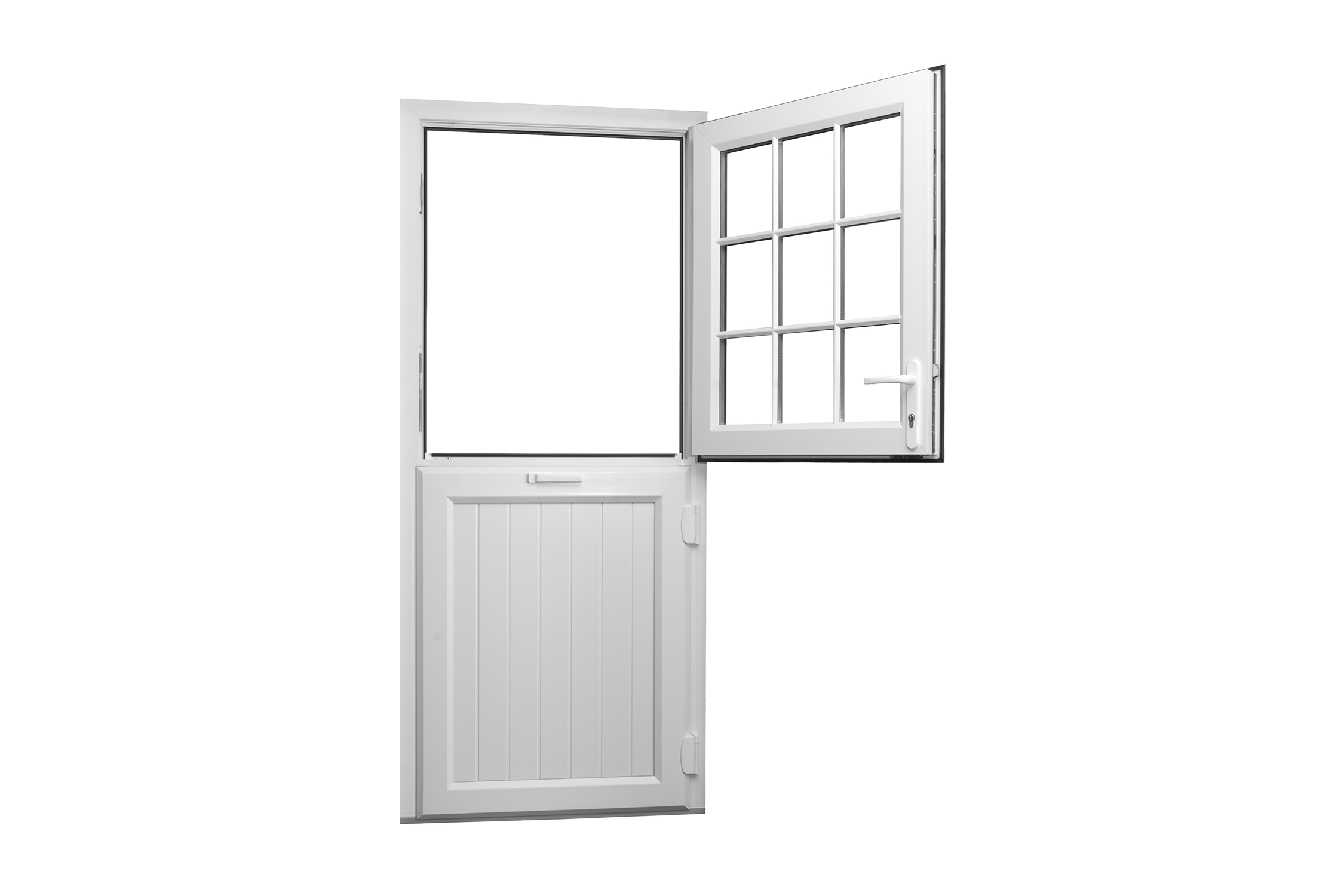 Highly secure and efficient, our Stable Door range utilises the Liniar uPVC profile and the high security shootbolt locking system from Yale.
French Doors
Bring a taste of the continental to your Wimbledon property with our selection of French Doors.
Available internally and externally, our French Doors are adaptable in their installation, and their wide openings allow for improved accessibility and better light allowance.
A great addition to any conservatory, French doors can offer a seamless connection to your garden, with the large panel windows offering better views.
French Doors can sometimes sustain damage from opening past their set angle, we install door restrictors to prevent this from happening.
Fitted with the top-quality range of Italian 'Dynamic 2D' hinges, our French Doors achieve a beautiful slim line design.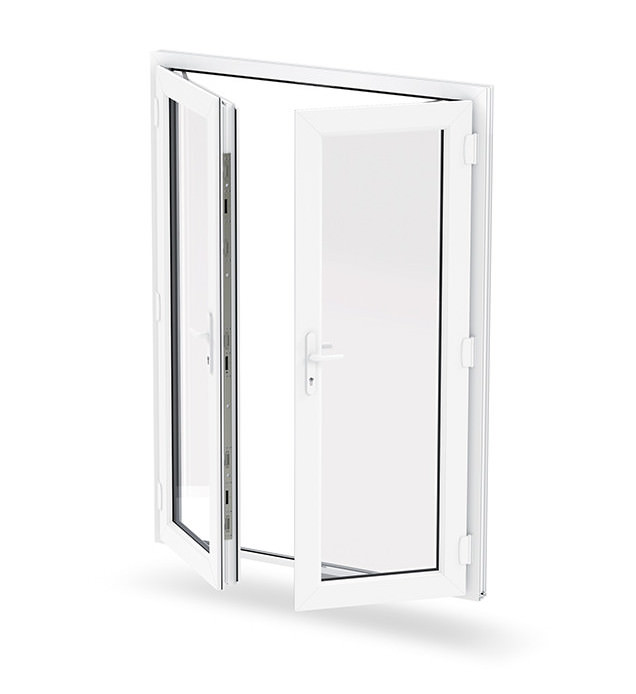 Safe, thermally efficient and attractive, all of our French Doors use the Liniar uPVC profile and Yale high security locking systems.
Patio Doors
Save space and enjoy easy access to your garden with the Patio Door selection from Wimbledon Windows.
Our Patio Doors are completely child friendly, featuring a 'finger-traps-free' design in order to prevent your little loved ones from trapping their fingers in the door.
The multi-wheeled 'air-glide' sliding systems ensure your Patio Doors move securely, silently and smoothly.
Available with a Yale modular locking system, our Patio Doors include the highest security standards to ensure your safety.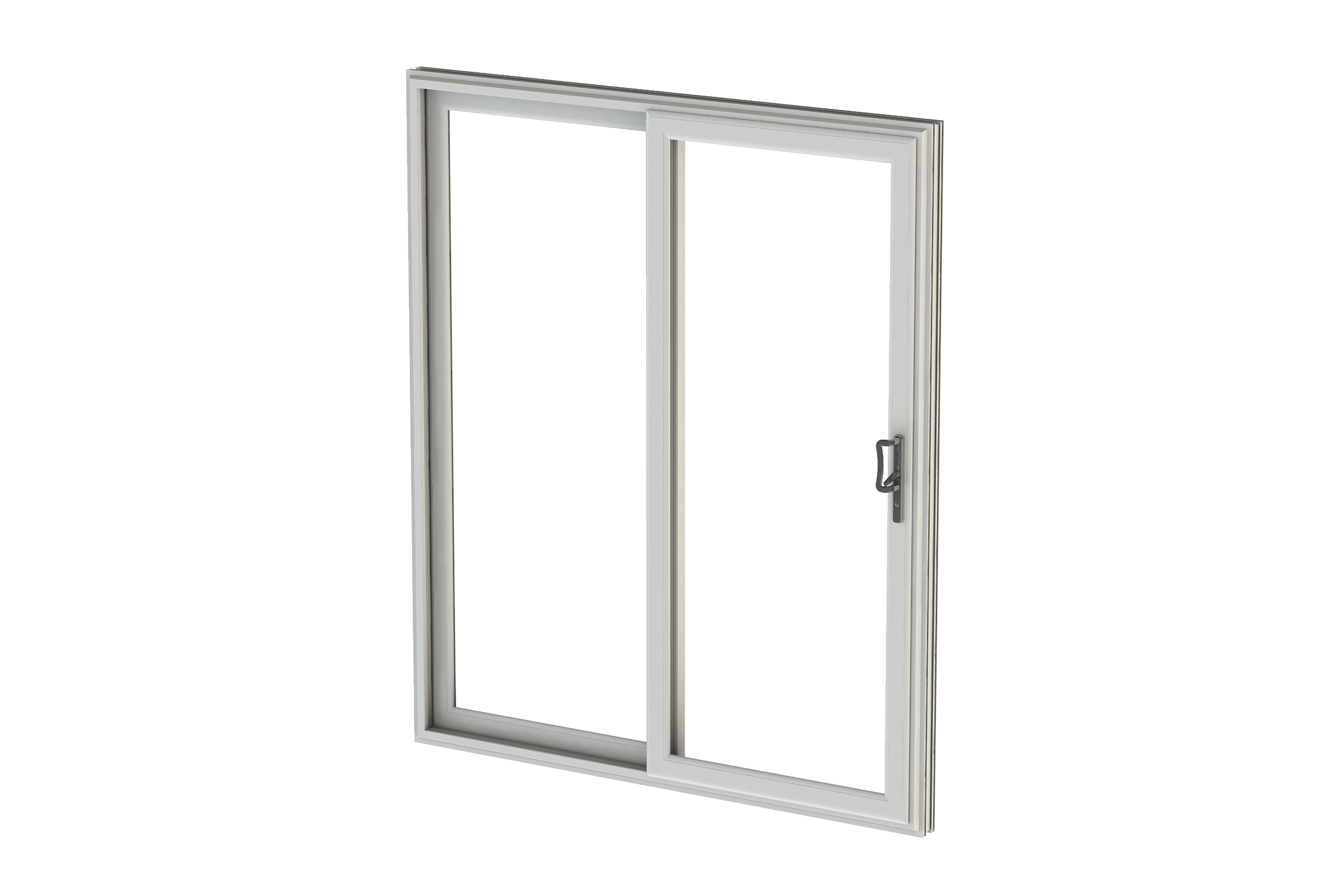 Liniar's leading uPVC profile design allows for the installation of low thresholds, this creates easy access for pushchair and wheelchair users.
Bi-Fold Doors
Stunning and efficient, Bi-Fold Doors are guaranteed to be a beautiful addition to your Wimbledon home.
Bi-Fold Doors excel in sophistication, and their complex hardware is concealed neatly with in-board mounted stainless steel tracks. This ensures that your Bi-Fold doors look the part whilst functioning efficiently.
The slim frames of our Bi-Fold Doors ensure you'll have more space to enjoy in your London property. When folded, up to 90% of the aperture remains unobstructed.
When combined with the available ultra-low threshold, our Bi-Fold Doors offer maximum accessibility.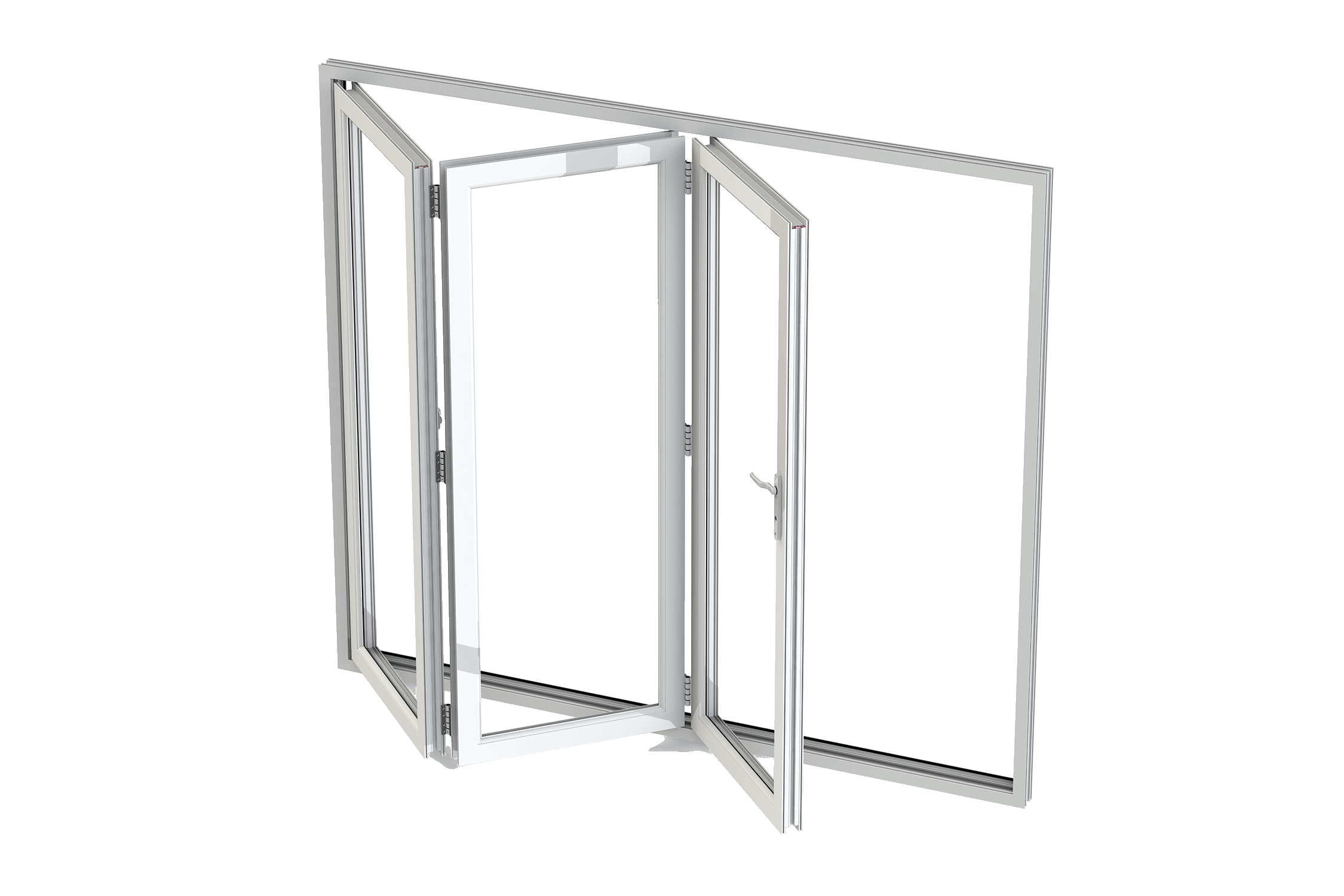 Featuring the Liniar profile, our uPVC Bi-Fold doors ensure thermal efficiently and durability, with the top-quality Yale locking hardware sorting out the security side.
Aluminium Doors
Offering a fantastic alternative to uPVC, our Aluminium Doors manufactured by Origin Global offer first-class quality for Wimbledon homeowners.
The combination of ultra-high quality components and a 10-year guarantee ensure that our Aluminium Doors are a worthy investment.

Displaying paramount thermal efficiency, usability, design and durability. Our Aluminium Doors combine with the Yale shootbolt locking system to maintain the ultimate door experience.
Competitive Double Glazing Prices in London
Get competitive prices quickly and easily by using our online quote engine today! Alternatively, you can get in contact with us via our contact form, to find out more information.
If you'd prefer to speak to one of our helpful, specialist team, you can call us on 020 8543 1444 or email us at sales@wimbledonwindows.com.
Categories: News
Tags: Double Glazing, double glazing prices, double glazing Wimbledon