uPVC Windows London
High quality uPVC Windows are a sure-fire way to guarantee a secure, thermally efficient and aesthetically pleasing London home. Here at Wimbledon Windows we offer a wide-reaching range of exceptional uPVC windows, that can be effortlessly tailored to your tastes and preferences. 
Our superior quality uPVC windows are available in a range of designs, including Casement Windows, Tilt and Turn Windows, Sliding Sash Windows and Sash Horn Windows.
Market-Leading uPVC Window Design
Liniar uPVC Window Profile
Our uPVC windows range benefits immensely from the incredibly innovative Liniar uPVC profile. This intelligently designed uPVC windows profile substantially increases performance across the board, and makes them the ideal choice for your London home.
By utilising the Liniar profile, all of our uPVC windows feature the only profile to be designed in the 21st century. This not only means that they see eye to eye with modern technical advancements, it also means that they provide ingenious solutions to age old problems.  Our uPVC windows improve on the past, and help build the future of uPVC windows design.
Liniar uPVC windows display the best of British engineering. They use 100% lead free materials to achieve incredibly economically friendly uPVC windows. All Liniar uPVC windows also come with a 10-year guarantee against rotting, warping or discolouration, which means they are guaranteed to be a worthwhile investment for your London property.
Highly Secure uPVC Windows
Our uPVC windows combine a myriad of elements to make sure your London home is safe and secure.
The Liniar profile used for our uPVC windows contains integrated reinforcing, which consists of internal structures that greatly increases the inherent robustness of your uPVC windows, and eliminates the need for costly steel reinforcement in your London property.
All of our uPVC windows are secure by Yale. Their high security, multi-point shootbolt locking systems provide a world-class security standard for your London property. This uses a highly innovative combination of anti-separation 'mushroom' cams, robust zinc alloy strikers and chamfered security shootbolts, all of which simply reach the highest standards of security available.
Yale secured uPVC Windows come with a 10-year mechanical guarantee, this ensures that the integrity of your London home security is assured for 10 years after your uPVC windows have been installed. In the unlikely event your London property is ever broken into, our uPVC windows also come with a £1,000 security guarantee. This means you can receive up to £1,000 towards your home content insurance, all in all allowing you total peace of mind.
Thermally Efficient uPVC Windows
We take uPVC windows thermal efficiency very seriously, and are proud to state our whole uPVC windows range achieves an outstanding Window Energy Rating of A+12.
Windows Energy Ratings are given by The British Fenestration Rating Council, who are a prestigious and respect authority on the matter. For our uPVC windows the reach the highest standards of thermal efficiency available from the BFRC, it shows they truly are the perfect choice for your London home.
Our uPVC windows achieve this standard thanks to the Liniar profile. Size-optimised chambers are installed to break up mini convection currents, which in turn locks in pockets of warm air. This ensures that the warmth does not escape your London property, and stays inside for you to enjoy.
High Quality uPVC Windows Range
Our upVC windows are available in a variety of designs, and are easily adaptable to a wide range of London homes.
Casement Windows
A contemporary and popular design, the Casement Window is a simple and sophisticated choice for any London home.
Ensuring high casement window performance, all of our casement windows feature durable hardware that has been tested for 20,000 cycles. This hardware consists of intelligently designed hinges and stainless steel friction stays. This combination ensures that our casement windows will continue to please you, and benefit your London home for many years to come.
Our casement windows help you to enjoy the best of what London has to offer. The installation of slim sightlines increase views, whilst simultaneously allowing more natural light to flood into your London property.  This means that our casement window will brighten every room they're in, and in turn, brighten your day as well.
Secured by Yale, and achieving an A+12 WER, our casements windows offer market-leading security and thermal efficiency, proving themselves to be the smartest choice for your home in London.
Because our casement windows use top quality uPVC, they are completely maintenance-free. This means that there will be no setbacks after installation, and you can enjoy your casements windows completely stress free.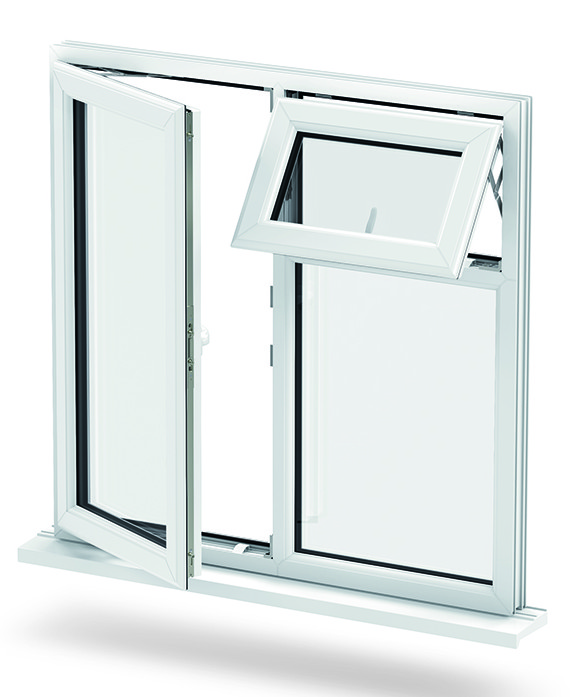 Tilt and Turn Windows
Tilt and Turn Windows are the perfect way to bring versatility, and multi-functionality to your London property. Featuring a contemporary design, they push the boundaries of what uPVC windows can achieve.
The 'tilt' function that is present in our Tilt and Turn windows is a very clever way of achieving lockable ventilation. By tilting the window on a 180˚ angle, you can create a gap without opening any of the locking systems that secure your London home. This allows you to enjoy the benefits of an increased air flow without compromising on the security.
Enhancing uPVC windows functionality further, our Tilt and Turn Windows also operate on a 90˚ turning angle. This allows you to open your window fully, which gives easy access for window cleaning in high rise London properties. This wide open space can also be effortlessly used as a fire escape should you find yourself in an emergency in your London home.
With fully integrated hardware, high security locks by Yale and exceptional thermal efficiency from Liniar, our Tilt and Turn windows bring a perfect harmony between function and form.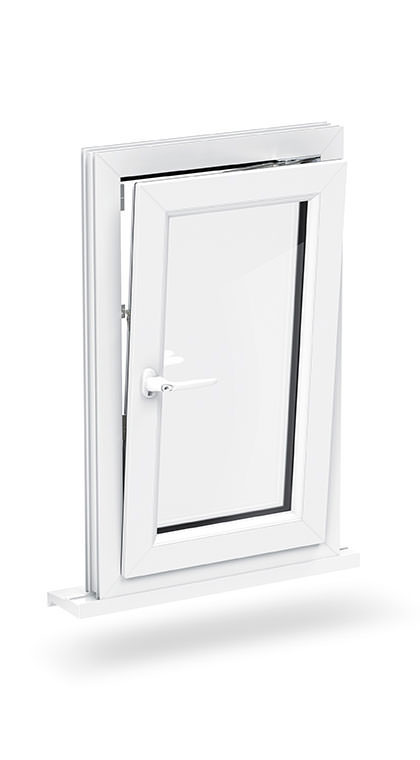 Sliding Sash Windows
Sliding Sash Windows unify age old window aesthetic with innovative uPVC windows design. This allows London properties to achieve an aesthetic that emits heritage, but still be a home that isn't out of date.
Traditional sliding sash windows used timber in their construction, which greatly increased sash weight and therefore increased difficulty of use. Thanks to innovative steps in the window industry, our Sliding Sash Windows utilise a spring balance system to offset the weight of the sliding sashes, and make them effortless and simple to use. A beautiful addition to your London home.
Benefiting further from modern window innovation, our Sliding Sash Windows also feature their very own tilt function. Much like our Tilt and Turn Windows, this allows for lockable ventilation and easy cleaning, and give you the option to enjoy comfort and practicality without compromising the security of your London property.
Because our Sliding Sash Windows are so easy to use, we've fitted restrictors that stop the sliding sash from any unwanted movement. This ensures that the fingers of your loved ones don't get trapped, and avoids any nasty accidents.
Secured by Yale and achieving a fantastic WER of A+12, our Sliding Sash Windows will keep your London home safe and warm, for a long time to come.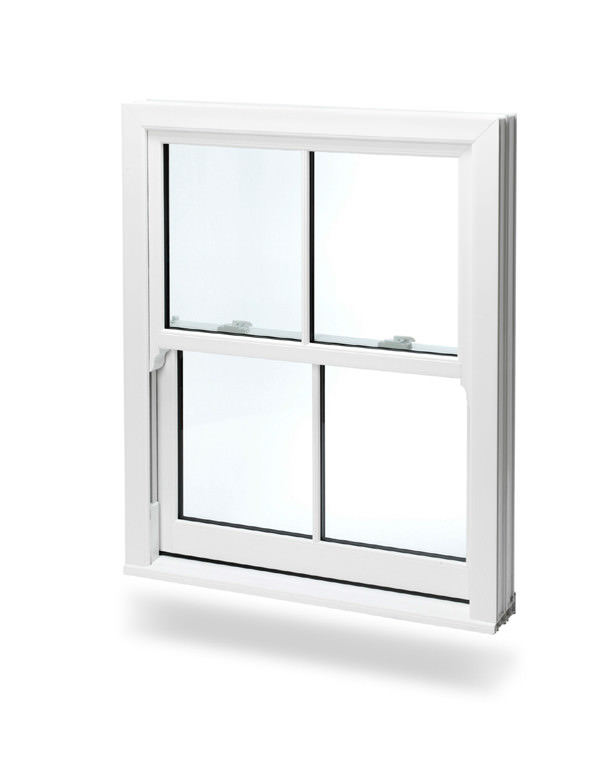 Sash Horn Windows
Sash Horn Windows are the perfect way to combine the traditional aesthetics of the sliding sash Windows with the functionality of the casement window. With the addition of subtle sash horns, the casement window is instantly transformed, and exudes a sense of traditional aesthetic whilst maintaining modern window design.
These uPVC windows benefit from expert craftsmanship. Featuring hand finished designs, our Sash Horn Windows contain a delicate level of detail, and an unrivalled level of quality for your London property.
Sash Horn Windows are outfitted with special horn gaskets. The installation of these gaskets allows the uPVC windows to uphold a fantastic level of weather protection, which is perfect for that pesky, unpredictable London weather.
As standard for all of our windows, the Sash Horn Windows are secured by Yale, and achieve an unrivalled WER of A+12. Don't delay in choosing these exceptional uPVC windows for your London home, today.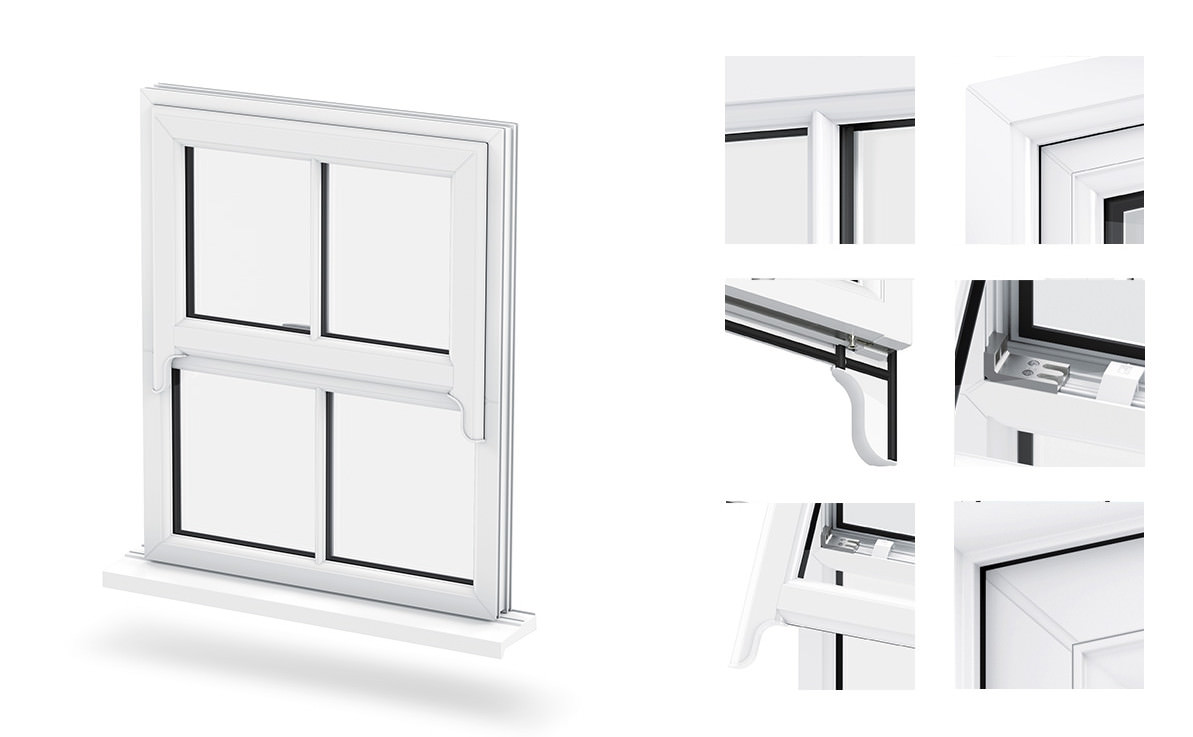 uPVC Windows Prices in London
Interested in our uPVC windows? Don't hesitate to get a free, and easy online quote today, to benefit from our superb and competitive uPVC window prices.
Alternatively, you can get in touch via our contact form, or call us on 020 8543 1444. One of our friendly team will be more than happy to help.
Categories: uPVC Windows London
Tags: Casement Window, Sash Horn Windows, Sash windows, Tilt and Turn Windows, uPVC Casement Window, uPVC Casement Window London, uPVC Casement Windows London, uPVC Sash Horn Windows, uPVC Sash Horn Windows London, uPVC sliding sash windows, uPVC Sliding Sash Windows London, uPVC Tilt and Turn Windows, uPVC Tilt and Turn Windows London, uPVC Window, uPVC windows, uPVC windows london